Three new members will enter the Maine Press Association Hall of Fame in October. Nat Barrows, Kathryn Olmstead and the late Winifred French were selected this month by the MPA's Hall of Fame Committee. They will be inducted Oct. 20 during the association's annual Fall Conference at the Sunday River Resort in Newry.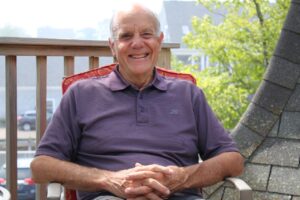 Nathaniel W. Barrows is in his 50th year as owner, publisher and editor of Penobscot Bay Press in Hancock County. He started by purchasing the weekly Island Ad-Vantages in Stonington in 1968, when he was not long out of college. That was followed by his purchases of The Weekly Packet in Blue Hill in 1981 and the Castine Patriot in 1990.
He has received numerous awards for his news stories, photography and editorials. In 2007, he was honored as the MPA's Journalist of the Year for his fearless coverage of the discovery, arrest and conviction of a serial pedophile who had elevated standing in the community. He was president of the MPA from 1989-91.
Caroline Spear, assistant to the publisher at Penobscot Bay press, wrote in nominating Barrows for the Hall of Fame, "Nat is a man of great character and moral conviction and believes in holding all people to those same standards. For the last five decades he has not only brought those qualities to his reporting, but has insisted that they guide all decision making at Penobscot Bay Press."
Kathryn Olmstead, a writer, editor, publisher and journalism teacher, has been affiliated with Maine journalism since the late 1970s, when she moved to Caribou to take a job as editor of the Aroostook Republican & News. She later served Sen. William S. Cohen as northern Maine field rep from 1979 to 1984 before taking a position at the University of Maine as journalism instructor and later department chair.
In 1988, she launched Echoes magazine, a journal dedicated to the rural culture of northern Maine. She continued to edit and manage the beloved publication until its final edition in 2017.
In 1993, she founded the Maine Center for Student Journalism, which held contests for student newspapers and an annual conference that brought high school and middle school students to the UMaine campus to meet and work with newspaper professionals. In 2002, she was honored for her work with a special award from the New England Scholastic Press Association. She directed the center until 2004, and retired from UMaine in 2009.
Olmstead served on the MPA Board of Directors from 1996 to 2005.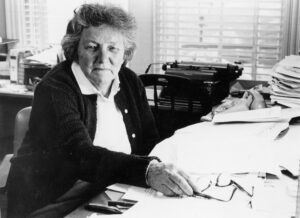 Winifred French started publishing The Quoddy Tides in 1968, when Eastport had no newspaper. "Lubec and Eastport weren't covered by the press at that time and, in Eastport, the council had their meeting around a kitchen table," French recalled on her retirement in January of 1995. "I thought people should know what was going on."
With no previous experience in journalism, she started a one-woman operation. She was the twice-monthly newspaper's reporter, editor, publisher and distributor.
Covering the news in eastern Washington County and neighboring Canadian communities, French quickly earned the respect and admiration of her contemporaries. She was named the MPA's Journalist of the Year in 1979.
Her son, Edward French, became the managing editor in 1986, and succeeded his mother as editor and publisher when she retired for health reasons.
Fifty years after its first issue, Winifred French's paper carries its mark of distinction on its front page: "Most Easterly Newspaper Published in the United States."
The MPA Hall of Fame, established in 1998, honors newspaper people with Maine connections who have made outstanding contributions to the profession. Its members are on the MPA website, at http://mainepressassociation.org/hall-of-fame/
Tickets to the Hall of Fame luncheon are available by contacting MPA Executive Director Diane Norton at mainepressmail@gmail.com or 691-0131.