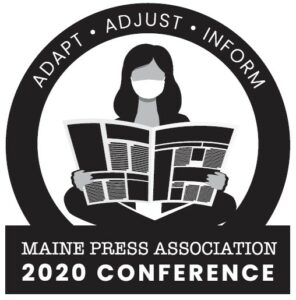 ---
Vehlo Virtual 2020 MPA Auction and Awards Highlights
2020 MPA Award Ceremony and Auction
---
There's no question that we have endured a strange, challenging and remarkable year, so let's get together and celebrate each other, albeit online, at the 2020 MPA Annual Conference!
All of the day's proceedings will commence through our new venue site with the exception of the Annual Business Meeting which will be held via Zoom. To kick off the festivities, we'll be hosting an MPA store where you can purchase 2020 commemorative MPA logo wear and a Silent Auction a few weeks in advance of the conference to benefit the Scholarship Fund. Bid early and often.
2020 Conference | Saturday, October 24
Schedule
9:00 – 9:30 a.m. | Annual Business Meeting via Zoom
10:00 – 11:00 a.m. | Hall of Fame Induction Ceremony
We'll be celebrating the 2020 HOF inductees Terry Carlisle and the late Arthur Guesman.
4:00 – 6:00 p.m. | Live Auction and Awards Presentation
Activities resume at 4 p.m. with the Live Scholarship Fund Auction, featuring our fun and fearless 2019 Auctioneer, Aimsel Ponti. Aimsel will hand it over to the ever-engaging Awards Ceremony MC, Greg Rec. As always, we'll announce the winners of the 2020 Better Newspaper Contest, as well as the Individual Awards: Journalist of the Year, Advertising Person of the Year, Bob Drake Young Writer, and Unsung Hero.
Programming
This year, with the annual MPA conference being a virtual event, we are choosing to expand our programs. Instead of squeezing workshops, presentations, networking sessions, and speakers into just one day, MPA is scheduling these events over the next 12 months.
We will be announcing a calendar of upcoming virtual events as plans take shape, beginning in January 2021. Stay tuned for times and dates for workshops that incorporate a range of timely topics, focusing on editorial, advertising and production aspects of the newspaper business.
Topics include systemic racism/diversity, equity and inclusion in news gathering, as well as project journalism and how to optimize Maine's Freedom of Access Act, and our collegial roundtables for reporters, editors, and advertising and sales.
Registration | $20
This year's conference registration fee is $20 for MPA Members. It includes:
HOF Induction Ceremony

Silent & Live Auction

Better Newspaper Contest Awards Presentation and Celebration

All Programming
To register, visit mpa.vehlovenue.com/
For questions about the Conference, contact MPA Executive Director Diane Norton at mainepressmail@gmail.com