While we won't be meeting in-person for the 2021 MPA Fall Conference, let's celebrate each other and all 69 categories of Better Newspaper Award winners!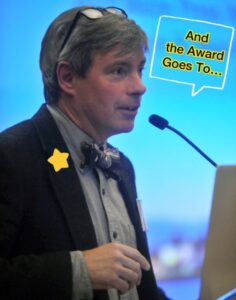 We hope you'll join us November 13 at 5:00 p.m. for the Virtual Awards Presentation, hosted by esteemed MC Greg Rec, to celebrate all of the winners of this year's Better Newspaper Contest and unveil the winners of this year's coveted General Excellence and individual awards including Journalist of the Year, Advertising Person of the Year, Bob Drake Young Writer, and Unsung Hero.
Like last year, your registration fee includes the Awards Presentation PLUS subsequent programming throughout the year, and we have four presentations lined up and ready to go (see Programming below).
Please join us: Saturday, November 13 | 5:00 – 6:30 p.m. $25 per person
To Register, Click Here. Award plaques and certificates and the 2021 Awards Supplement, complete with all contest winners and judges' comments, will be provided to members in PDF form after the Virtual Awards Presentation.
We will also produce a ½-page ad to celebrate this year's award winners, including our Hall of Fame inductees, and promote the Scholarship Auction. The ad will be made available to every MPA member for publication, if they so choose.
Online Silent Scholarship Auction Bid Early, Bid Often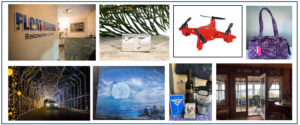 The 2021 MPA Scholarship Auction is live! Choose from a myriad of super gift cards for food & drink, vacation stays, Sea Dogs tickets, boat rides—and more.
All Proceeds benefit the MPA Scholarship Fund, which is integral to our mission of encouraging more young journalists to join the profession. Your generous participation in last year's scholarship auction resulted in the distribution of $4,000 of scholarships to Maine students earlier this year.
Learn more about the Scholarship Fund and how it impacts aspiring Maine journalists: https://www.youtube.com/watch?v=qZ7LBQHeHAc
Auction closes Nov. 14 at Noon. To View the Auction, Click here.
2021 MPA Conference Programming
Like last year, your registration fee includes the Awards Presentation PLUS subsequent programming beginning in January 2022 and running throughout the year, including:
Tell Me a Story: True Adventures in Advertising Sponsored Content
The Changing Nature of Crime Reporting
Marketing Your Newspaper, Expanding Your Readership
Launching a Nonprofit Newsroom in a For-profit World
Thank You, Sponsors
The MPA thanks this year's Conference & Programming Sponsors for their support of our work:
The 2021 Hall of Fame Induction Ceremony
will commence next year in Bar Harbor (10/22/22), with the formal induction of the 2021 and the 2022 slate.